Having a photographer you can rely on to produce the quality of images you expect should be very important to you. Here are some of my testimonials from previous customers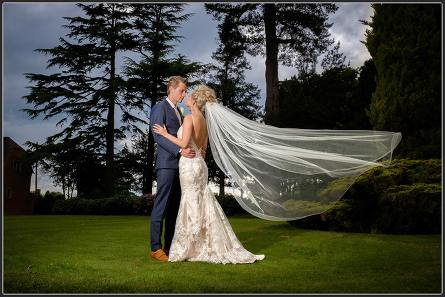 "A HUGE thank you to David for our incredible wedding pictures! David was extremely professional and we felt at ease through the whole process, we have had so many lovely comments on our pictures and we cannot recommend him enough and wouldn't hesitate to use him again! THANK YOU"
Laura Fryer
Here are more photos from Laura and Oliver' Wedding
---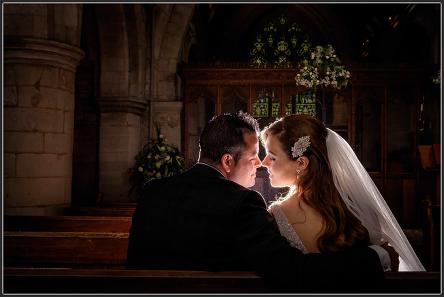 "Fantastic photographer!!! David photographed our wedding day, and we are over the moon with our photos! Even though the weather wasn't on our side, you wouldn't know it from the photographs! Very professional, hard working and friendly! Would highly recommend choosing him! Thank you Dave! We love our photos."
Siobhan Townsend
Here are more photos from Siobhan and Steve's Wedding.
---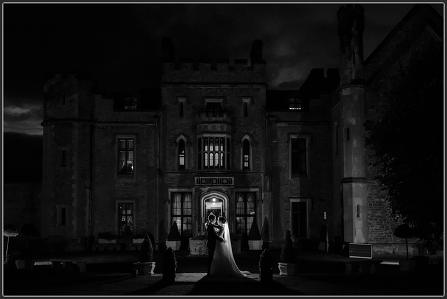 "Can't thank you enough David for photographing our magical day. From start to finish you were amazing. Having you photograph our wedding day was one the best decisions we made. We've just received our usb stick and the photos are breath taking. Looking through them has made us relive the magical day, every photo tells the story of the day. You don't appreciate how much hard work goes into the photos until you see them. We are both looking forward to seeing them in the photo album."
Thank you
Stefan & Becky xx
Here are more photos from Becky and Stefan's wedding.
---

"I cannot rate Dave's work high enough. We hired him to photograph our wedding and after receiving the finished product today we were absolutely blown away. For two people who aren't normally fans of being in front of the camera, Dave put us completely at ease and truly captured the happiness we both felt on the day."
Amy and Dave
Here are more photos from Amy and Dave's wedding.
---

"Dave was fantastic from start to finish. He has a really calm manner and was absolutely professional. On the day Dave just looked after himself and took lots of lovely pictures whilst remaining unobtrusive. We're also thrilled with our album! We nearly didn't have one (trying to keep costs down) but having one was absolutely the right decision and we love it."
---

"Wow! What can i say…..we first met David when he did our daughters christening photos which were stunning. So when my husband and myself announced we were getting married we knew straight away who we wanted to do the photography. We met before the wedding for an engagement shoot, which was great to get to know David and feel more relaxed for the big day. Our wedding photos are absolutely stunning, I look at them all the time….David captured everything and more of what we wanted. Wouldn't hesitate using him again in the future!
Thank you for your hard, amazing work :)"
Gemma and James
Here are more photos from Gemma and James's wedding.
---

"Dave was absolutely amazing on our wedding day. My husband and I are the kind of people who never like photos of ourselves and don't like having photos taken. Dave managed to make the whole experience fun and relaxing. He made us laugh so many times which had produced some lovely photos, along with more serious photos and many snaps where the subject is completely unaware, all of which combined capture the whole feeling of the day. We went from being so nervous at the beginning of the ceremony to having the whole room laughing at the fact I said 'I do' three times and Dave captured every moment perfectly. Asking Dave to be our photographer was one of the best decisions we made during the planning process, thanks Dave for making it so special and coming such a long way to photograph our big day!"
Thank you Penny and Nick
Here are more photos from Penny and Nick's wedding.
---

"Amazing photographer, extremely professional yet good fun. I'm not one for standing around posing but David made it quick and easy to get awesome shots. Our venue had a large screen so David put a slideshow on for us during the evening while our guests were partying, everyone commented how good the photos were. The album is simply amazing, we went for the acrylic cover and it looks incredible, we even got it within 4 weeks of arranging and organising the album with David which again was super easy. If you are considering David for your wedding get him booked you will not be disappointed. He is doing my brothers wedding next year.
Thanks Charlotte and Mike."
---

"We can't even begin to describe just how much we love our wedding photographs – they are absolutely perfect. David really listened to our ideas when he came over to meet us initially, neither of us are particularly comfortable having our photograph taken so ideally we wanted lots of natural shots which is exactly what David gave us – we didn't even realise that he had taken half of them, and the ones which we had to pose for David and Katie made us feel so relaxed that it was a breeze! They were so professional and caring and made our guests feel really relaxed. Thank you so much, we will treasure these photos and can't wait to show everyone! xx"
Here are more photos of Emily and Richard's wedding.
---

"Just want to say a massive thank you again for all your work on my wedding day! The day went so fast but to be able to look at the photos and feel like it was yesterday is the best feeling, but this is only thanks to you and your wonderful wife! Our memories will last forever thanks to you both, keep doing what your doing and thanks again for our memories."
Melissa and Richard Yardley
---

"Hi David, We just wanted to say how absolutely delighted we are with the amazing photos you took of David and Rachel's wedding. They are lovely and everyone who has seen them is impressed. A fantastic record/memory of a wonderful day. "
Thanks again. Tony and Jane Drake
Here are more photos of Rachel and David's wedding.
---

"Hi Dave, I just wanted to say thank you so much for the photos! They are beautiful! Thank you to you and Katie for all of your hard work!"
Anna and Tom
Here are more photos from Anna and Tom's wedding.
---

"David Causon Photography captured the story, sentiment and every emotion of our day giving a 3D quality to our photos and adding richness to our memories. the service and professionalism we received were exemplary – highly recommended."
Jennifer and Dave
Here are more photos from Jennifer and Dave's wedding.
---

"We are so over joyed with our wedding photos! We never imagined in a million years that our photos would be so amazing!!! Thank you so much Dave. Half the time we had forgotten you were there snapping away, so it was such a lovely surprise when we got the images from you, as a lot of them were so unexpected!!
We will definitely be recommending you to our friends who are getting married, as we cannot express enough what an awesome photographer you are!! Xx"
Louise and Phil Blackford.
Here are more photos from Louise and Phil's wedding.
---

"Dave, absolutely awesome photos, you have captured the day perfectly and we couldn't have asked for more. You made us so relaxed, and a good portion of the photos we wasn't even aware you were taking them. Signs of an excellent photographer.
Thanks again, we will definitely continue to recommend you and continue to use you in the future also.
You and Katie worked so hard throughout the day and were very friendly towards all our guests. We are so happy with the photos of our wedding day. Thank you for our lasting memories."
John and Dawn Linton
Here are more photos from John and Dawn's wedding.
---

"Thank you so much David for our wonderful wedding photographs. They are absolutely stunning and capture our day so honestly and elegantly.
I was a bit anxious about wedding photos, worried that we might feel self conscious, and desperately wanting something that felt like us. I'm so glad we found you, because we ended up with exactly what we hoped for, informal, stylish, and real.
It was great to have you there at the house when I was getting ready, and having time for you to take detail shots like the shoes and jewellery has made a lovely keepsake that I didn't expect. Thanks for being flexible and going to photograph Steven and his best man after us – still not quite sure how you made it there so quickly!
You were great at organising all the guests to get the group shots done, and I can't thank you enough for that. The photos are lovely, with genuine laughter on peoples faces, and real energy.
For us, a real high point of the day was the half hour or so after the group photos, when the guests had gone off for a Pimms at the hotel, when we had some private photos of just the two of us. It gave us a bit of time just to enjoy each other, and the pictures are wonderful reminders of our first moments together.
We loved the fact that you put a slideshow of daytime pictures together so the evening guests could see. Another nice touch was the fact that families, friends, and couples had asked for shots together. We had no idea but it's was lovely to see the images of our folks all enjoying our day.
We loved the dramatic photos you took of the two of us in the garden at the hotel, in the late afternoon sun. They are really unusual and show off my dress and mehndi in such a theatrical way.
As we watch the presentation slideshow now, we were really touched with how you had captured the emotion of the speeches, with beautiful candid shots between guests, private glances and laughter. It's funny because I don't remember you moving around the room – but you captured all those magic moments!
Thank you so much for everything you did on the day. The photos are gorgeous, and you were absolutely brilliant from start to finish. Really cannot recommend you highly enough, absolutely superb!"
Lots of love,
Rachael and Steven Baker xxx
Here are more photos from Rachael and Steven's wedding.
---

"I just want to take this opportunity to say a massive thank you to you both not only for the amazing photos you took of our big day but for all your help and support on the day . We are so happy that we have beautiful pictures and an absolutely gorgeous photo album to remind us of our perfect day. I would highly recommend you to anybody who is looking for a photographer, your work is sensational and you both made us and our guests feel relaxed and at ease."
Lucie and Derek
---

"So pleased with our choice of photographer, loved the engagement shoot we had, really helped us feel more relaxed when it came to the actual wedding photos, both Dave and Katie made my husband, me and our family and friends feel relaxed and were great fun at the same time on the day of the wedding, our reception guests particular enjoyed the slide show of pictures from the day and everyone has fallen in love with our final wedding album, couldn't recommend these guys highly enough, great, professional, laid back approach, very flexible, make sure everything is as you want it, incredible value for money and amazing results!!!"
Samantha and Iain Swingler
---

"Hi Dave and Katie,
Blown away with our wedding pictures. As you know John really doesn't like having his picture taken, but your relaxed professional manner put him at ease. Loads of positive comments on the quality of our wedding photos from our friends and family, we can't recommend you highly enough.
Thanks again guys."
Carol and John Prottey
---

"PERFECTION…..still doesn't really do justice to the experience we received from David & Katie. From the outset David's consultative approach set us at ease by walking us through the day, managing our expectations and working towards taking the best photographs he could whilst causing us the least amount of hassle. The day of the wedding David was with us for the full day and we never once felt pressured by him, his way of working meant we didn't feel like we were getting pushed pillar to post, even though David was an integral part of capturing the day we hardly noticed he was there. The quality of the pictures we were presented with after our return from honeymoon were phenomenal, David had managed to capture the emotion of the day in the photo's and leave us with truly momentous photographs that have captured the spirit of the day forever. I cannot endorse David enough, he took one of our biggest worries and made it vanish, the personal, bespoke and totally human approach that he employed is an absolute joy. In the times when the majority of people associated with weddings are looking to get what they can from you with the least amount of work David is the polar opposite and I wish him every success. THANK YOU"
Matt & Laura Atkins
---

"What an absolutely fantastic photographer with spectacular results! From start to finish David and his team were professional, encouraging, relaxed us and knew exactly what would make a great picture! It can be a stressful day for the Bride and Groom but if ever there was a team to calm you to get the best results that you want for your wedding day and pictures they know how to do it. Bad or good weather, small or large surroundings they can make a fabulous picture out of every scenario. My Husband and I are so grateful for our pictures they are something to treasure forever. We Strongly recommend David Causon for all occasions."
Craig and Heather Bruce.
---

"David Causon is a must for anybody's wedding! What can I say, when the stress, drama, tears and laughter are over what have got left?
Your rings and your photos… I have treasured memories of both!!! Lovely team, calmed me down on the morning and so many candid shots of the day that were truly amazing!!!
If your photographer is willing to lie down in the dirt to get the perfect shot then it is money that is spent wisely, love these guys!!!!"
Sarah and Anthony Lowe
---

"I loved the Cherish the dress photo shoot, it was a great excuse to get my wedding dress back on and David talked me through how to get the best poses… the results were amazing! I now have some gorgeous photos to cherish for ever that are so different to what we had on the day. I would definitely recommend every Bride take up this opportunity!!"
Michelle Tregortha
---

"A massive thank you to David and Katie for their excellent photography service.  From bridal advice on which earrings to wear and help doing my dress up from Katie, to outstanding photography from David.  They visited the venue prior to the day to ensure they knew where to get the best shots.
They stayed all day and into the evening and listened to our requirements.  The results truly reflected our wishes and captured every important aspect of the day.
Many thanks to you both."
Paul and Rebecca Kitchen
---

"David Causon captured our wedding the way we always want it to be seen. A professional view of our special event that without them we would have felt lost. Their understanding of applying the right skills that others might not know really pays off.
Every image that was taken for our Wedding has become very iconic to our family and friends, even now after two years all the photographs taken are still as fresh as the day they were taken. We thank them for this as every time we look at the photos we realise that our special day has been immortalised."
Martin and Emily
---

"We chose David Causon after seeing the amazing album they created for my sister's wedding and I honestly can't recommend them enough.
The service was outstanding both before and after the wedding. David helped us to choose the best pictures for our album and went over and above what we expected with the shots that he took and the presentation and quality of the photos.  The Album itself is just perfect and anyone we show to is amazed at the high standard.
Seriously book them as they are worth the money and more, you will not be disappointed."
Simon and Debbie Bowen
---

Very professional yet very friendly and easy to have around, spent years hating photos of myself when all I needed was Dave ! Our wedding photos were worth 10 x what you charged us. Friends still comment on them nearly 3 years on !!
Awesome isn't the word. We got photos that made even my good self look great. They don't charge enough in my view as I would have paid the whole fee for the one photo he created of my wife. As good as you will get….
---
Also check out my 5 star ***** rated trusted google reviews by my previous clients.